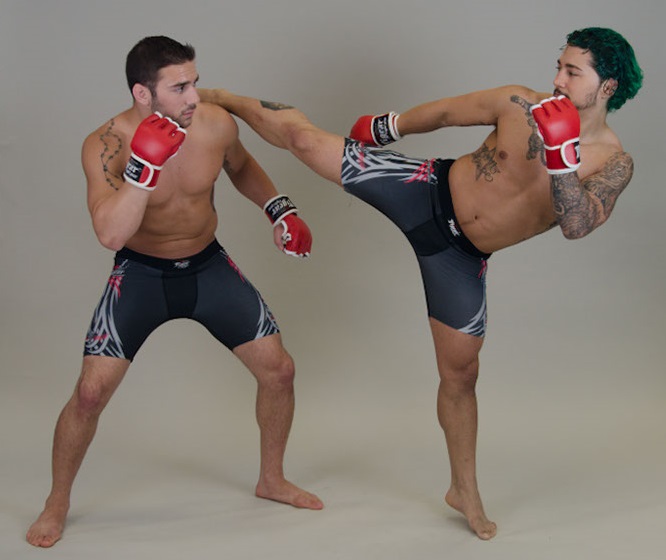 Kickboxing: The Art Of Losing Weight While Having Fun! 
When you decide to lose weight, diving into an exercise routine is usually the first thing that comes to mind. If you're anything like the average person, sometimes finding the motivation to exercise regularly can be difficult. The monotony of it all tends to make the task seem more and more like a chore. If you find yourself becoming bored and fed up with the repetition, then consider switching it up a little. It is much easier to stick to a routine when the activity is enjoyable. 
Origins Of Kickboxing
Kickboxing is a combat stand-up sport that is a mixture of kicking and punching, and it's originally derived from a combination of karate, mixed with boxing. The sport originated in Japan in the 1950s. American kickboxing originated a little later down the line, in the 1970s. Over time, people have learned what a great workout kickboxing can offer. Kickboxing Hong Kong offers a new wave of learning how to defend oneself and never getting bored while doing it.
Benefits Of Kickboxing
Stress Reducer: Just about everyone experiences stress in some form or another. It can be stress at work, stress keeping up with school, financial stress, or even just stress about not having your body be at the point where you want it. Kickboxing is the ultimate stress relief. Imagine thinking about whatever is stressing you out, and then being able to kick and punch your way out of it! Who wouldn't feel better after that?
 Improves Coordination: Since kickboxing was originally a self-defense mechanism, it trains your body and muscles to be extremely precise in movement, as to avoid causing any injuries to your body. Kickboxing also strengthens your core muscles and improves your reflex skills. 
Helps Tone the Body: During kickbox training, you're literally working every muscle in your body. During the process of toning your body, kickboxing also builds muscle mass, boosts the metabolism, and helps one to lose weight, even attacking that stubborn belly fat that a lot of us seem to be plagued with. 
Weight Loss: If you maintain a steady schedule of kickboxing, you can hardly help but to lose weight. Another great thing about it is that through kickboxing in Hong Kong, you will receive a specialized workout schedule to fit your needs and weight loss the goals in which you are trying to accomplish.
How Does Kickboxing Help Me To Lose Weight?
There are several different ways that kickboxing helps one to lose weight. You will be working your muscular, cardiovascular, and skeletal system all at once. First, it increases your body temperature, which helps to burn calories and fat. Also, you will work muscles that you never even knew that you had. Before you know it, you will look forward to the adrenaline rush, vigorous yet calculated movements, along with all of the punching and kicking. 
Kickboxing increases the body's metabolism, while also burning the most stubborn of calories. It is the combination of working both your upper and lower body results in getting in a great cardio session. Put, metabolic action needs energy, which is measured in calories.The higher your metabolism, the more calories that are burned. So, kickboxing can not help but to result in weight loss! 
Hybrid MMA & Fitness 
Hybrid MMA & Fitness has some of the best personal trainers that can not only teach you the art of kickboxing, but they will also teach you how to lose excess weight in the process. When researching kickboxing Hong Kong gyms and fitness facilities, Hybrid MMA & Fitness is in a class of its own. Offering everything from private training, group sessions, martial arts, and even kids training, everyone in the family can participate and benefit in some form.
What Will You Get When You Join Hybrid?
 Motivation

 Personal Training & Group Training

 Martial Arts for Adults & Kids

 A Community of Support 

 Training for Beginner, Intermediate, and Advanced Levels

 Top-Notch Training

 Self Defense Mechanisms

 Best Personalized Weight Loss Plan to Fit Your Needs
There is no better way to lose weight while having a great time than to do it by learning the art of kickboxing. You will find all of the motivation and support that you'll need during your quest for better health, stress reduction, and weight loss.